3 tags
6 tags
4 tags
6 tags
3 tags
1 tag
Today was rough…. but I'm glad I got to see and talk to him one more time before the funeral. Tomorrow is going to suck. 
Rest in peace grandpa turner, I'll always regret the time we didn't spend together.
So my grandpa went to the hospital today; he had a stroke. They found three brain aneurysms, and they say it's not looking good for him. I've never lost a family member. I've seen old friends in caskets but never someone I see as much as I do him. I don't really know what to do. The thing that bothers me the most is as worried as I am about him; I'm more worried about...
3 tags
http://thetinyuglygerms.bandcamp.com/ →
hey-itskyle: So my friends in The Tiny Ugly Germs released this demo EP a while back, and it would be amazing if you could check it out or share it or something. It's free to download, or you can give them a few bucks. Either way, I'd love you. Thank you for the post! This is my band, check us out if you need some new tunes =]
6 tags
This one started as just a few lines with nothing...
2 tags
Reblog if you want a really inappropriate...
2 tags
1 tag
do me
1: Kitchen counter, couch, or on top of the dryer?
2: Your last sexual encounter: Good or bad, and why?
3: A fictional person that you think would be good in bed:
4: Something that never fails to make you horny:
5: Where is one place you would never have sex:
6: The most awkward moment during a sexual experience was when:
7: Weirdest thing that ever made you horny:
8: What is the best way to sexually bind someone:
9: What is the fastest way to make you horny:
10: Top or bottom?
11: We were about to have sex but then ________
12: Is one orgasm enough? Are multiple orgasms necessary?
13: Something that you have hidden in your room that you don't want anyone to find:
14: Weirdest nickname a significant other has ever called you:
15: Two things you like [or dislike] about oral sex:
16: Weirdest sexual act some has performed [or tried to perform] on/with you:
17: Have you ever tasted yourself? [If no, would you?] [If yes, what did you think?]
18: Is it ever okay to not use a condom:
19: Who was the sexiest teacher you ever had?
20: A food that you would like to use during a sexual experience:
21: How big is too big:
22: One sexual thing you would never do:
23: Biggest turn on:
24: Three spots that drive you insane:
25: Worst possible time to get horny:
26: Do you like it when your sexual partner moans?
27: Worst sexual idea you ever had:
28: How much fapping is too much fapping:
29: Best sexual complement you ever got:
30: Bald, landing strip, Jumanji:
31: Is it good sex if you don't nut:
32: Fill in the blank: "If they ____________, we are fucking.
33: What your favorite part of your body?
34: Favorite foreplay activities:
35: Love (>,
36: What do you wear to bed?
37: When was the first time you masturbated:
38: Do you have any nude/masturbating pictures/video of yourself?
39: Have you ever/when was the last time you had sex outside?
40: Have/would you ever have sex in public?
41: Have/would you ever had a threesome?
42: What is one random object you've used to masturbate?
43: Have/would you ever masturbate at work/school?
44: Have/would you ever have sex on a plane?
45: What is one song you'd like to have sex to?
46: What is something nonsexual that makes you horny?
47: Most attractive celebrity?
48: Do you watch gay/lesbian porn? why/why not?
49: If a child was born on the occasion of the last time you had sex, how old would that child be right now?
50: Has anyone ever posted nude pictures of you online?
51: What is one thing that NEVER makes you horny?
52: Do you have stretch marks? (How do you feel about them? Has anyone ever had a problem with them?)
53: Do you like giving head? (why/why not)
54: How do you feel about tattoos on someone you are interested in?
55: How would you feel about taking someones virginity?
56: Is there any food you would NOT recommend using during a sexual encounter?
57: Is there anything you do on Tumblr that you would not like your significant other to see?
58: Do you own any sex toys? (what is it? how long have you had it?)
59: Would you give your significant other unrestricted access to your Tumblr for a day?
60: Would you be offended if your significant other suggested you get plastic surgery?
61: Would you rather be a pornstar or a prostitute?
62: Do you watch porn?
63: How small is too small?
64: Have you ever been called a freak? Why?
65: Who gave you your last kiss? Did it mean anything?
66: Would you switch phones with your significant other for a day?
67: Do you feel comfortable going "commando"?
68: Would you have a problem with going down on someone if they hadn't shaved their pubic hair?
69: If you could give yourself head, would you?
70: Booty or Boobs?
71: If you had a penis, what would you name it?
72: Have you ever been on an official date?
73: Have you ever cheated on someone? (Why?)
74: If you were a stripper, what would your name be?
75: Have you ever had sex in your parents bed? (Would you?)
76: How would you react if you found out your parents had sex in your bed?
77: What was your reaction the first time you saw a penis/vagina?
78: If you had a vagina for a day, what are five things you would do?
6 tags
3 tags
I'm a jealous asshole
And I hate myself
9 tags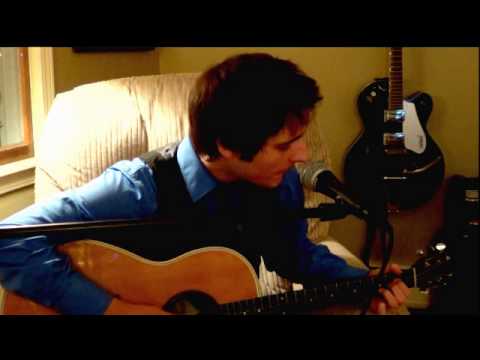 3 tags
Watch
rudjedet: octopieces: just-a-skinny-boy: Coke advertising is brilliant… SO. FUCKING,. BADASS. The first thing I thought when I turned on the video: OMG THAT'S IN ANTWERP I GO THERE A LOT.  The sad thing is that it usually is exactly that difficult to get around the station. 
3 tags
daguerreotypewriters asked: All the happy colors!
5 tags
3 tags
Children's Book Explaining Homosexuality
runicbasso: toni-tan: genderqueer: blackenedbutterfly:lipglossblackleather:fuckingunicr0ns:hedwigthefeminist: Daddy's Roommate by Michael Willhoite See, is it really that hard to explain it to kids? I love this book, so much. This is really nice.
3 tags
3 tags
3 tags
2 tags
5 tags
7 tags
3 tags
2 tags
6 tags
3 tags
6 tags
2 tags
1 tag
4 tags
3 tags
tahnoscheeks: do you ever just get up from your computer to walk aimlessly around your house only to sit back down in front of the computer again
3 tags
Hey! buckey ball is having this sale thing because... →
Check it out! everything is $5 lol
See what your followers thinks of you? humm let's...
BLACK = I would date you.
GREEN = I think you're cute.
BLUE = You are my tumblr crush.
GREY = I wish you would notice me.
PURPLE = I don't talk to you but I really love your blog.
TEAL = We have a lot in common.
YELLOW = FUCK ME.
ORANGE = I don't like your blog.
BROWN = I don't like you.
PINK = I think you are unattractive.
RED = I hate you with a burning passion.
WHITE = MARRY ME.
NONE: nobody likes you
laziismorez: Do you ever follow someone and they follow you and you really wanna be friends with them but you feel like you're bothering them everytime you try to interact with them but they're just so cool and you're just like yes, in fact I feel this way in most situations involving other people